What is Keep Carter County Beautiful?
A Keep America Beautiful Affiliate!
and
A Keep Tennessee Beautiful Affiliate!
In 2016, Ed Jordan founded a volunteer grass roots organization called Carter County Proud, whose objective was to make Carter County a more beautiful place to live and work.
In 2018, Carter County Proud became an affiliate of Keep America Beautiful and became Keep Carter County Beautiful (KCCB), with funding and assistance from the Carter County Commissioners, Elizabethton City Council and Mitch Miller (CEO) of North Tennessee Regional Economic Partnership Development.
Keep Carter County Beautiful (KCCB) is governed by a Board of Directors who meet monthly. Board meetings are open to the public.
In February of 2022 Keep Carter County Beautiful became a Tennessee Non-Profit Corporation and a Federal Public Charity 501c3 making all donations tax deductible.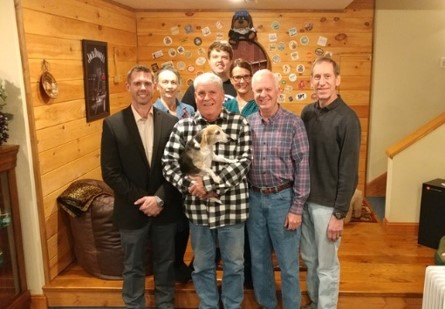 Why are we doing this?
KCCB's Mission: Our mission is not to just pick up litter!
The mission of Keep Carter County Beautiful an affiliate of Keep America Beautiful is to inspire and educate people to act every day to improve and beautify their community and environment.
Objective: Make Carter County a Beautiful Place to Live and Work
To improve the beauty of our community and the quality of our lives.

A clean area encourages cleanliness. A littered area encourages more litter.
Carter County has "what money can't buy" – natural beauty. We owe it to ourselves and future generations to take care of it!

To bring awareness to the problem and show how actions of a few affect everyone.
To make Carter County more inviting to tourists and new business.
To encourage reuse and recycling which reduces the burden on our landfill.
Strategies:
Reduce Litter
Encourage Beautification
Promote Recycling
Increase Public awareness through Education
Recognize Excellence
Keep Carter County Beautiful is a Tennessee Nonprofit Corporation and a 501c3 Public Charity
Keep Carter County Beautiful (KCCB) is proud to announce it has become a Tennessee Nonprofit Corporation and has attained the status of a Federal Public Charity. It is a tax-exempt non-profit organization under IRC Section 501(c)(3) within Tennessee. Among other things this designation makes all private donations to KCCB tax deductible.
Our mission is to make Carter County a beautiful place to live and work focusing on beautification, reduction of litter, promoting recycling, and environmental awareness through public education.
What started out in 2016, as an all-volunteer grass root organization called Carter County Proud evolved into a new organization called Keep Carter County Beautiful (KCCB), in 2018. The founder of KCCB, Ed Jordan, had a vision to make Carter County a beautiful place to live and work. KCCB coordinates numerous volunteer projects to enhance the environment in public open spaces. The group provides projects for litter pick up, beautification through tree and flower planting, and recycling awareness and education. KCCB also promotes public awareness through educational engagements within the county school system and local business and government.
KCCB is an all-volunteer organization with all funding going directly back into our community. Our success would not have been possible without our valued volunteers, dedicated donors, and the many professionals who help us. Without the support and funding from our community leaders, business partners and local government we could not be successful.
In 2021, Keep Carter County Beautiful launched this website. We hope the website offers insight into our history, communicates our events, provides educational resources, celebrates our community, offers promotional merchandise, and offers a forum for engagement through a blog. The public is encouraged to learn about us and provide feedback.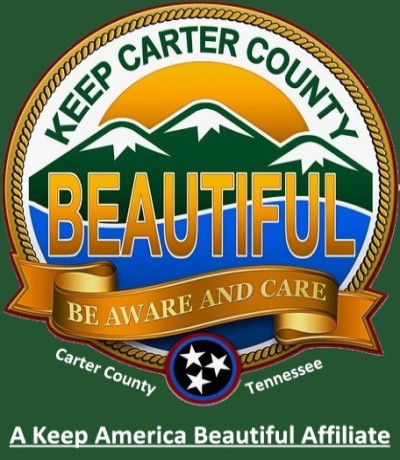 Please help Keep Carter County Beautiful by supporting our efforts.
Clicking on the donate button will redirect you to a secure PayPal site where you can donate through PayPal or Credit Card
Keep America Beautiful Affiliate Letter

October 14, 2021
Keep Carter County Beautiful
Edward Jordan, Chairman
801 East Elk Avenue, Suite 201
Elizabethton, TN 37643
Dear Mr. Jordan:
This letter serves to recognize that Keep Carter County Beautiful has been a certified affiliate member of Keep America Beautiful since August 2018.
For more than sixty-five years, Keep America Beautiful has cleaned and beautified public spaces for the benefit of humanity and the world around us. Our legacy is built on education, partnerships, and our science-based Model for Change. We bring all of this together through our unparalleled affiliate network.
Your affiliation with Keep America Beautiful enables Carter County to join alongside our 5 million volunteers annually who are building solutions in their communities through participation in programs such as the Great American Cleanup, America Recycles Day, Trash Dash, Cigarette Litter prevention Program and much more.
Keep America Beautiful is fortunate to have Keep Tennessee Beautiful oversee and help support local Keep America Beautiful affiliates in Tennessee. Through their efforts and guidance, affiliates are currently returning an average of $15 for every dollar of government dollar invested in their programs. These savings result from reduced cleanup costs, increased volunteer hours and donated goods and services.
Keep Carter County Beautiful is a proud part of our local, state and national network, with over 700 affiliates across the nation improving communities for future generations, preserving our shared quality of life and fostering a healthier environment for us all.
Thank you for all that you do! Please let me know if I can be of any further assistance.
Sincerely,
Grace Keegan
Director, Central Region
Keep America Beautiful
Check out the presentation below to see what Keep Carter County Beautiful is about!
Education is a key element in the fight against littering.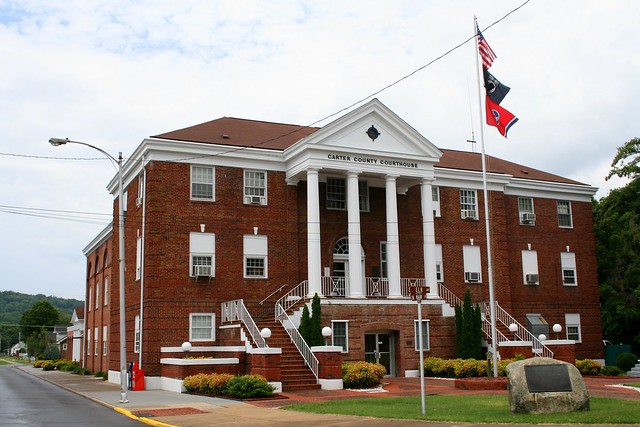 Carter County is a county located in the U.S. state of Tennessee. As of the 2010 census, the population was 57,424. Its county seat is Elizabethton. The county is named in honor of Landon Carter, an early settler active in the "Lost State of Franklin" 1784-1788 secession from the State of North Carolina.