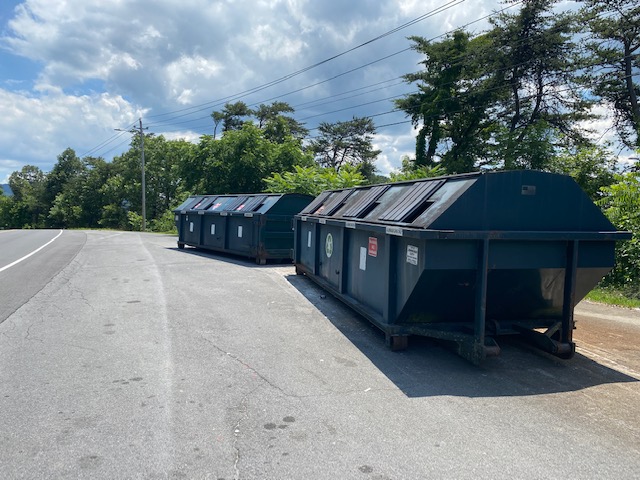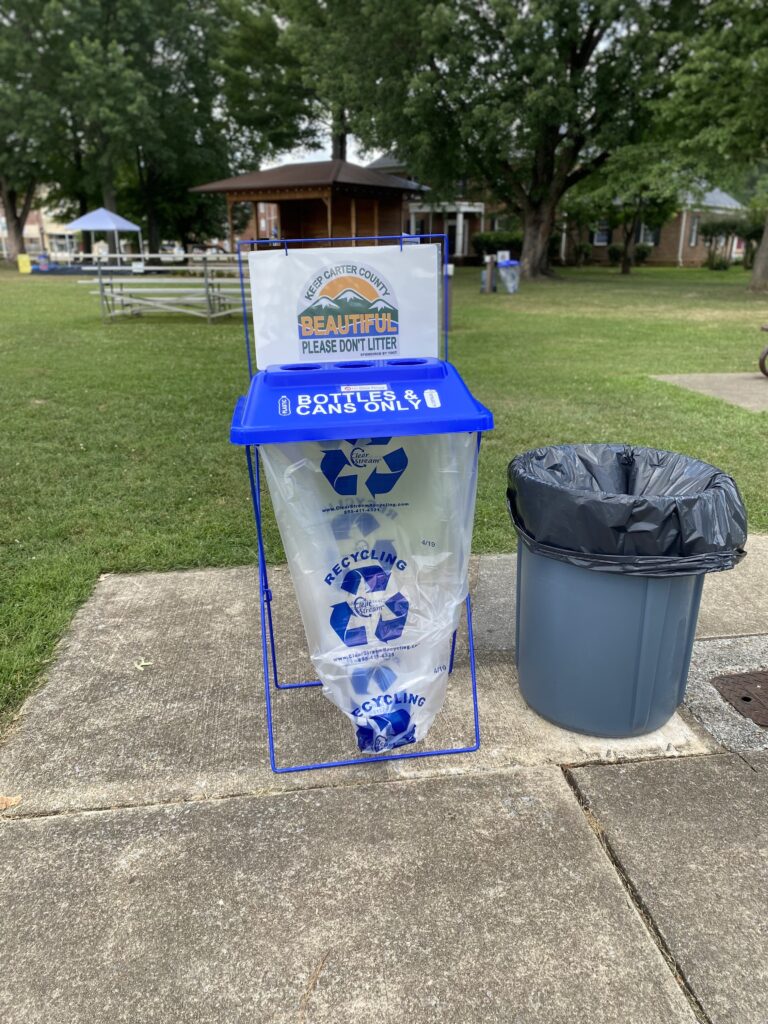 If everyone recycled, we could greatly reduce the amount of trash going into our landfills. Let's preserve the natural beauty of the mountains around us and not create new ones out of trash. Find your local Recycle Center and visit it often. Let's turn trash mountains into a thing of the past.
Some Communities provide amnesty days or hazardous waste days. You can dispose of waste that you should not be putting in your garbage (oils, paints, chemicals, etc.). Please check and see if your community provides a Hazardous Waste Day. Carter County has at least one of these days every year.
Carter County Recycle Center at Cherokee Park Drive
Notice: The Recycling Centers at Lion's Field and East Mill Street are permanently closed. Please take your recycling to the main recycle center at 410 Cherokee Park Dr, Elizabethton, TN 37643.
Watch for the renovations at the Cherokee Park Recycle Center. The Center will be renovated into a 24 hr. Convenience Center, providing larger bins outside the existing gate.
Johnson City Recycle Centers close to Elizabethton
Johnson City operates several Recycle Centers. Each Recycle Center may accept different recyclables. Check the signs posted at each center for what is currently being accepted. Items that may be accepted are cardboard, paper, aluminum cans, plastic and electronic waste.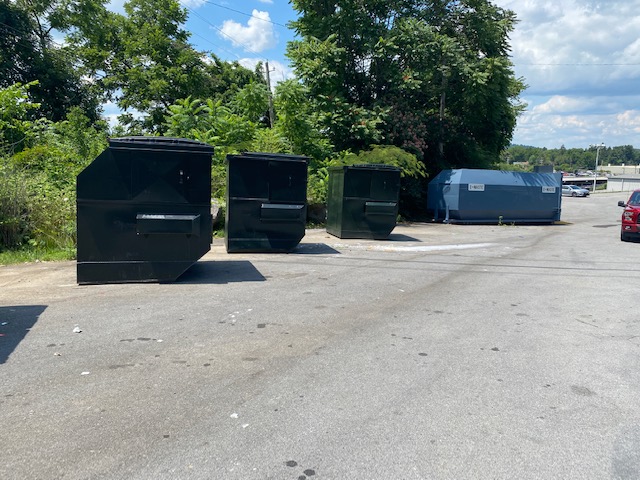 Recycling Center Johnson City 91 New St next to the Solid Waste Services Complex (Lighted). This location also accepts Electronic waste.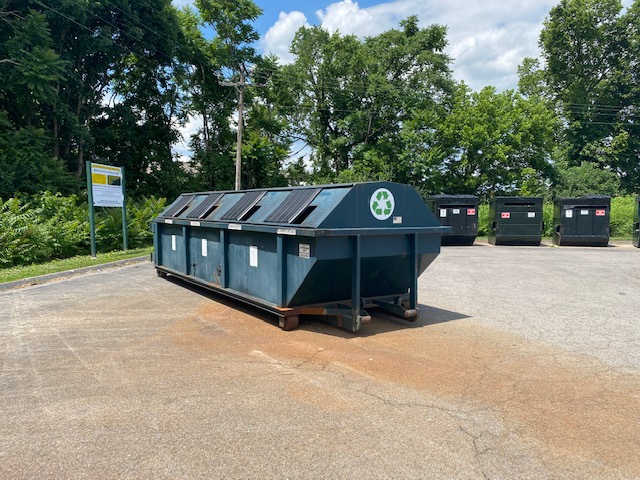 Recycling Center 2311 Browns Mill Road behind the Kroger (Lighted)
Publix Grocery Store in Johnson City has recycle bins for paper, plastic and foam at the front door. Support local businesses that help with recycling.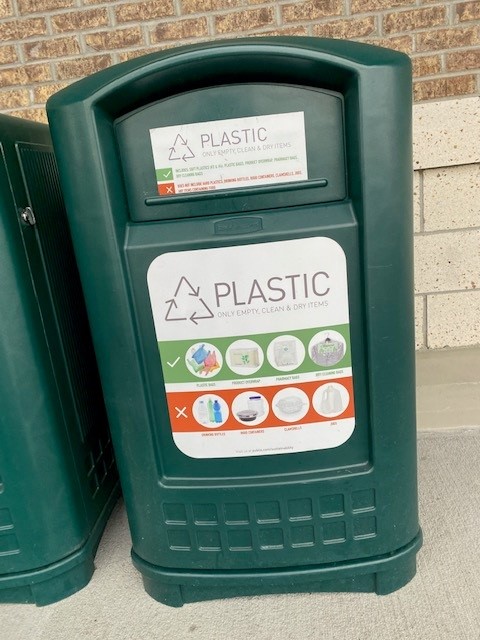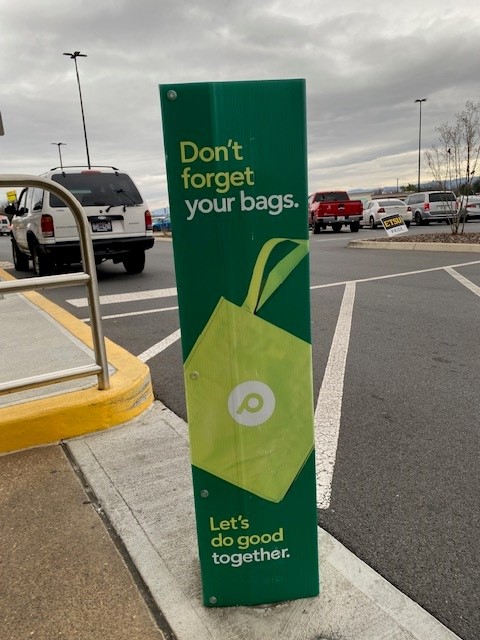 The Elizabethton Lowes at 925 Patriot Drive will accept compact fluorescent light bulbs, rechargeable batteries and plastic bags for recycling. Check out your local community businesses and see how they are helping.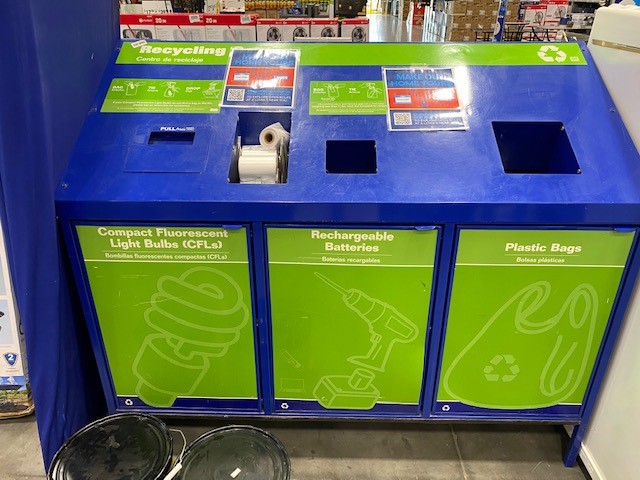 Consider Composting to save our Landfills
Composting is Mother Nature's method of breaking down waste and turning it into fertile soil that can be used in gardens and flower beds. Composting provides healthier soil, better soil drainage and better moisture absorption. Best of all it is natural.
If it was once growing it can most likely be composted. Examples are, vegetable peelings and scraps, fruit waste, tea, plant pruning, coffee grounds, grass clippings.
When you compost you keep all that waste from filling our landfills. The less compostable waste we place in the landfill the longer the landfill can operate and not expand to the surrounding environment. Tourists do not visit to see our beautiful landfills they visit to see our naturally beautiful environment.
If you cannot compost because of restrictions in your area you should consider supporting companies that offer this service. One such company is Hoffman Composting in Johnson City.
As a state-permitted Tier II Composting Facility, Hoffman Composting accepts ALL food scraps, including meat, cheese, bones, etc. You can drop off scraps whenever the gate is open (noon to 5pm, Wednesday through Friday). There are labelled rollcarts to the right as you come in the gate. (No plastic wrap, foil, etc. please!) For more information, please go to: